DynaROM ™
Soft Tissue Evaluation. Keep auto insurers honest by proving the pain you feel is real.
MyoVision's DynaROM™ simultaneously measures muscle activity and Range of Motion - so we can finally see graphically, not only the "quality of motion" but if the muscle guarding occurs while in motion. This combined test is significantly more clinically valuable than Range of Motion on its own. Prove the presence or absence of injury with visual, evidence based data that not only appeals to judges & juries, but also leads to speedy settlements.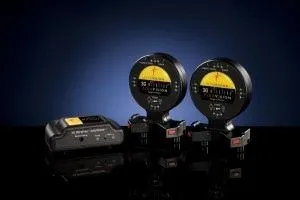 DynaROM is a functional test that measures muscle guarding and and range of motion at the same time, as the patient moves. By moving the patient, we effectively elicit measurable pain responses and guarding when soft tissue injury is present.
Over the past 12 years, we've noticed clinically, that a large percentage of patients display abnormal muscle guarding via DynaROM sEMG, despite having a relatively normal range of motion.
DynaROM is the latest in FDA cleared, class II diagnostic equipment. It effectively and objectively measures the impact of soft tissue injury by documenting pain in motion.